Birthdays are a day to celebrate the incredible miracle of life for you or for a person that you hold dear to your heart! These days are a day to experience the joys of life with the people who matter the most in your life. Whether you are hosting your own birthday party or crafting the ultimate surprise party for someone that you know, there are several steps that you can take to make sure your event is out of this world. Birthdays don't come everyday and that is why it is so important to make sure that they become special days that you and your loved ones can remember.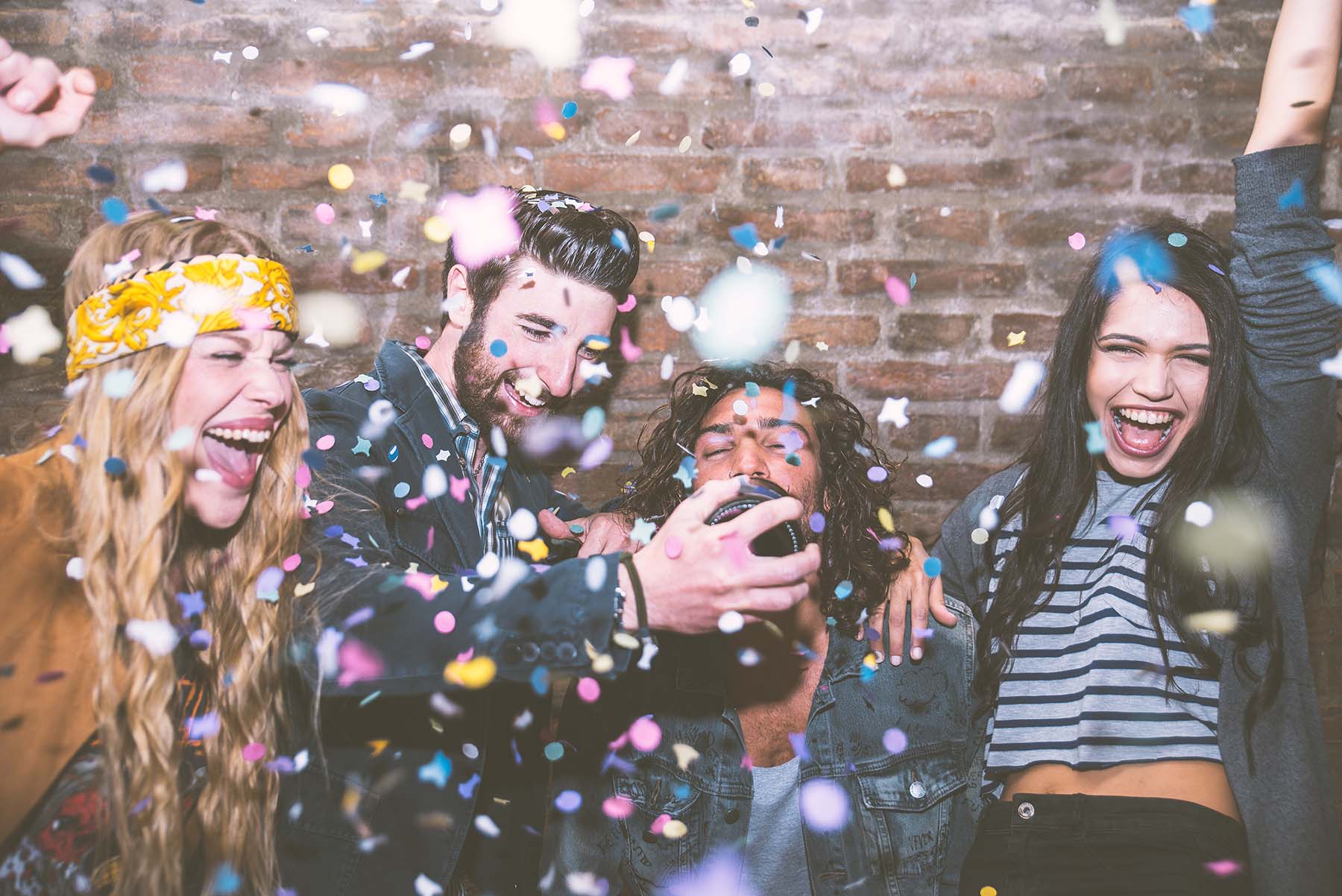 The first step in hosting the ultimate birthday party is to determine where you will hold the party. You may choose to hold your party in your own home or may rent out a space at an external location. It is important to purchase the right signage if you are having your party at a party venue so that your guests can find you with ease. We have a variety of flags and banners that you can use to guide your guests to your party room. Signs work incredibly well and are portable and cost-effective.
If you are holding a party at your own house, you can hang a large birthday party banner on the front of your house with decorations such as balloons. If you have a large number of guests showing up, it is important that they can see you from the street when they pull up. The more clear you are in your location, the overall better experience your guests will have. Having a decorative environment from the outside also helps improve the overall vibe of the party and gets guests excited before they enter your house. Because a birthday is an important day, there is nothing wrong with going all out! Our birthday party banners are perfect for indoor or outdoor use and can be safely hung outside of your house with a happy birthday message for the birthday boy or girl.
Inside your house or party venue, you will have to set up your tables for food and beverages. We recommend placing table cloths over your tables to create a uniform feel and vibe. Our table covers are the ultimate way to incorporate your favorite colors, designs and messages in a prominent place where all of your guests can see them. Our table cloths are made out of heavy duty material and are durable enough to easily wash after your event. Crafted from waterproof material, you do not need to worry about getting permanent stains on them from a spilt drink that you won't be able to wash off. Furthermore, our table covers are very portable and can be easily transported to wherever you are holding your event.
We recommend having banners inside your party room that wish "Happy Birthday" to the person for which the party is being held. Having their name and age is a nice addition that adds a layer of thoughtfulness that that person will not forget. This holds especially true if the event you are holding is a surprise party. Imagine the look on your loved one's face when they take off the blindfold and see all of their favorite people with positive happy birthday messages all across the room! They will love it and your event will be one that they never forget.
Another fine addition to any birthday party is to incorporate step and repeat banners with red carpets. Your birthday boy or girl will want to take pictures with all of their favorite people. Having a step and repeat banner where your guests can take photos is an incredible addition that all of your guests will remember. On top of that, the photos that will be taken will always be around, serving as valuable memories that you helped create. Our step and repeat banners are made out of anti-glare material so that flash does not obstruct the quality of your photos. Even flash photography won't cause any issues to the photos. The red carpet is the finishing touch that adds that level of prestige and care that your loved one will absolutely go crazy for! Not many people invest in their friends or family on this level and this birthday party you are holding will never be forgotten. It pays to go all out!
The final step in holding an ultimate birthday party is to have goodie bags that your guests can take home with them. The guests will bring gifts for the party boy or girl and will have spent their hard-earned cash to do so. A goodie bag represents a token of appreciation from you to your guests for showing up and making the party a blast. You can include sweets such as candy, toys, and even custom stickers. We have affordable and high quality printing services that can help you create custom event stickers!
When you invest into the ultimate birthday party, you will not disappoint your guests. Instead, they will be raving at the experience they had at your event. They will come to view you as someone who cares and is attentive to the needs of their guests. Your birthday boy or girl will have a party on a higher level than anyone else has ever done for them. At bannerNprint, we can help you hold the greatest birthday party ever and make memories that will last forever.