In May, we got connected with Leah, the Summerfest Co-Chair, regarding the banners she needed for the Virginia-Highland Summerfest 2019 (Facebook). Summerfest is an annual fundraiser for the Virginia-Highland Civic Association, which is a non-profit organization committed to maintaining and improving historic Virginia-Highland neighborhood. It was our joy to help Leah to make the festival more memorable.
Our Custom Mesh Banner was a perfect choice for the Main Stage.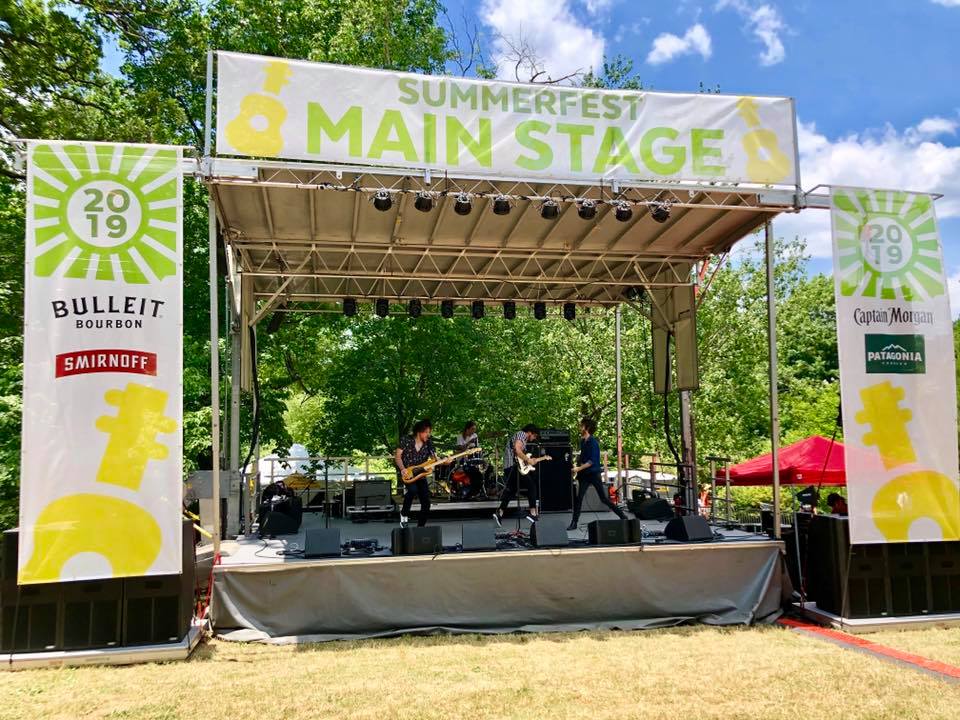 Our mesh banner is 50/50 perforated so it looks great outside. Since it is durable, water resistant and UV coated, the mesh banner fit great for any outdoor events.
This is our Custom Vinyl Banner with hem&grommets and wind slits.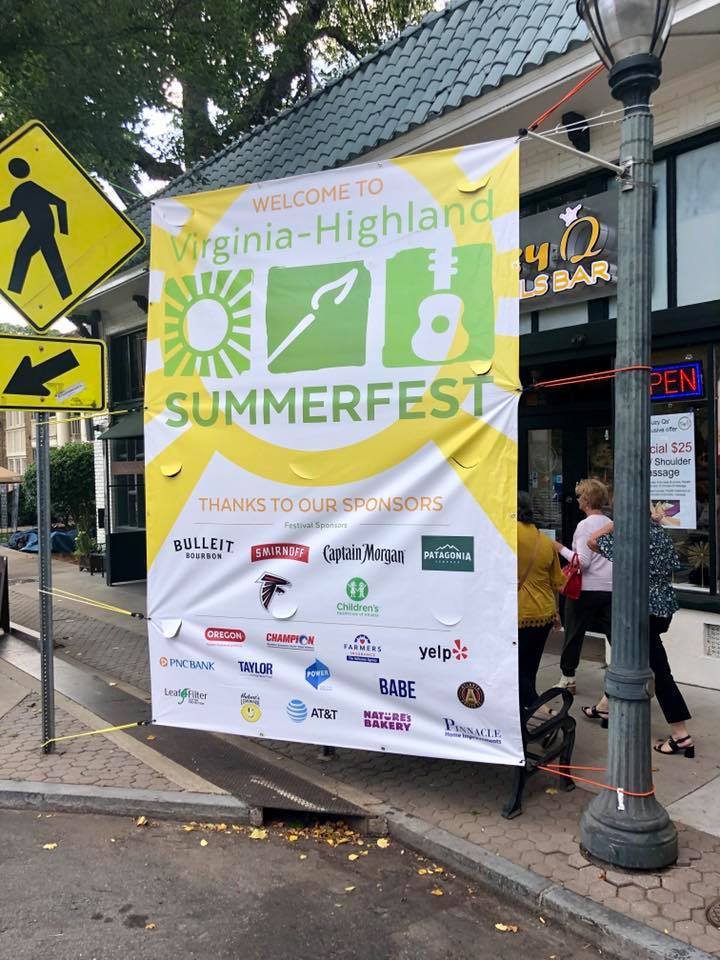 The wind slits help the banner to withstand the open wind environment so if you know it is going to be windy, you might want to consider having wind slits. We do not have wind slits as a finishing option for our custom banner, but if you need them, just let our Customer Service know and they will help you in no time!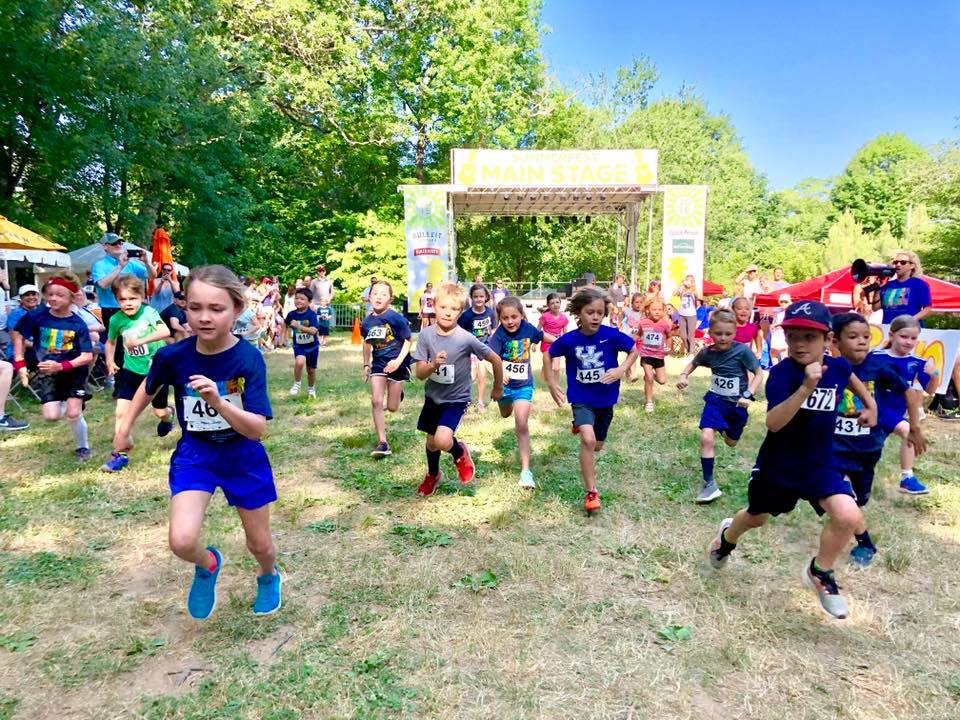 We are so happy that we were able to help Leah and Summerfest with our custom banners. Here is the 5-star review Leah posted on our Google.

We promise for the best quality and the fastest turnaround time so keep us in mind for your future events!