Have you heard of SkillsUSA? SkillsUSA is a United States career and technical student organization serving more than 395,000 high school, college and middle school students and professional members enrolled in training programs in trade, technical and skilled service occupations, including health occupations (Wikipedia).
For the event, Karen knew exactly what she needed: 8' x 8' Step and Repeat Banner with the Stand. We were able to provide the design she requested and she was satisfied!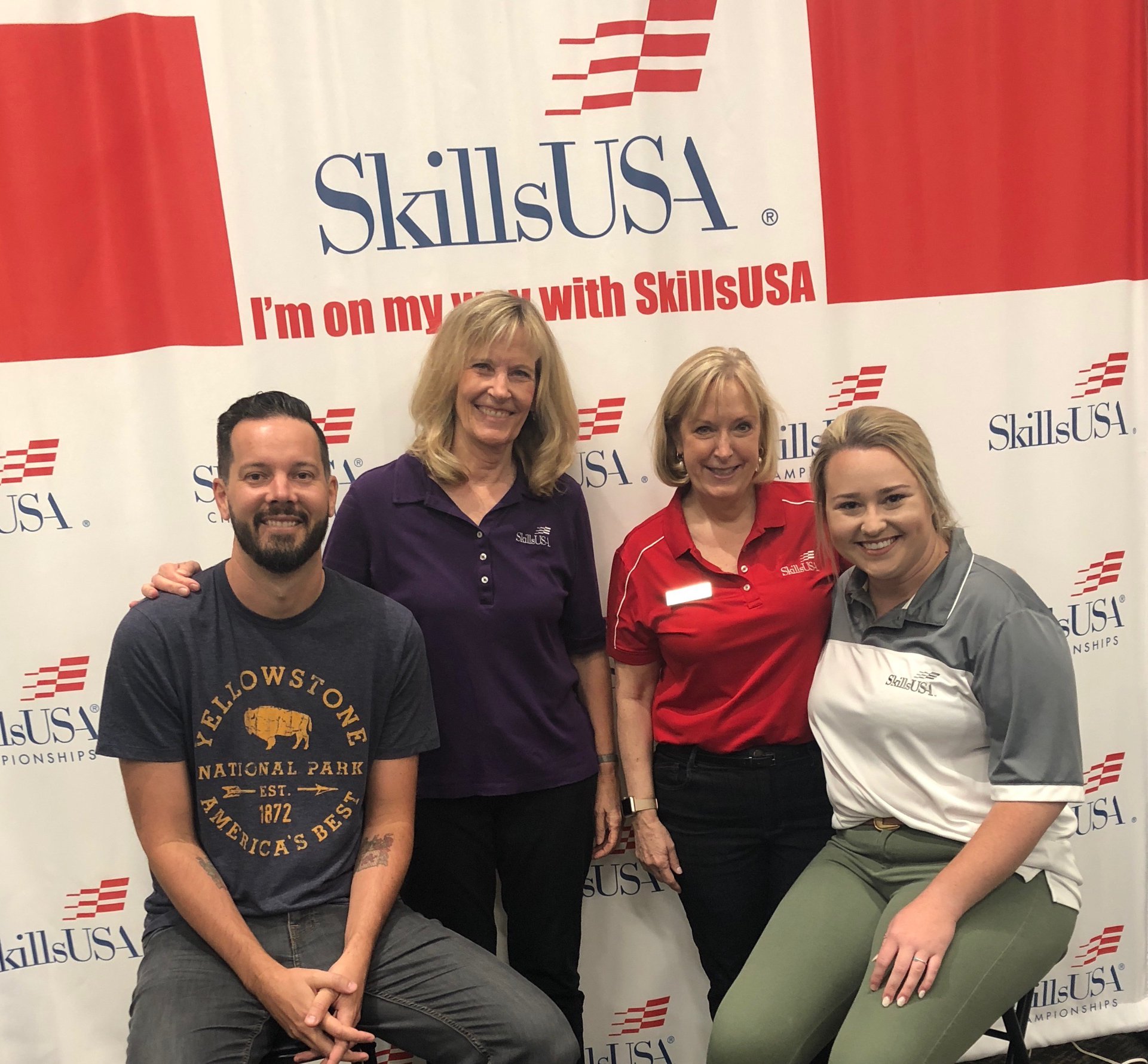 After the event, she sent us an email with this great photo and the tip that is useful for the customers who are willing to order the step and repeat banners in the future. "If the banner comes wrinkled, don't worry! You can use a cheap steamer and that works like a charm." Also, in addition to that tip, if you set up the banner and leave if for few hours, the wrinkles will be removed.
Thankfully, Karen also said she passed along our info to another colleague who has an event coming up. We are so happy that she is very happy with our product and service.
Thank you Karen and SkillsUSA! Hope to hear from you soon :)